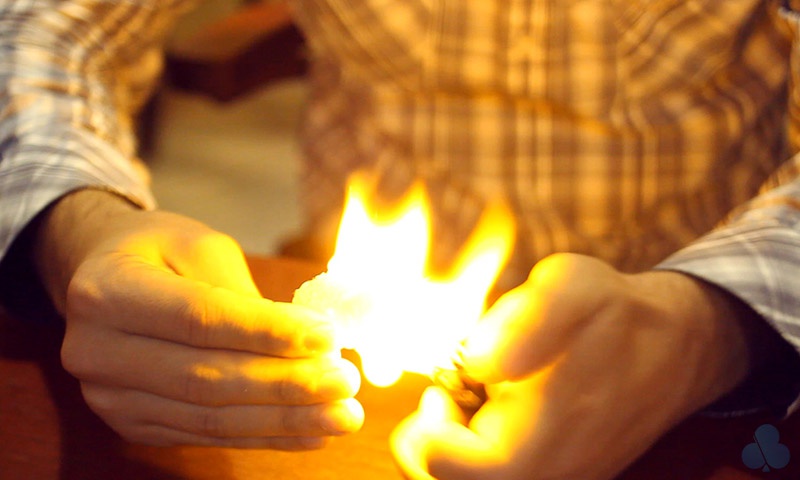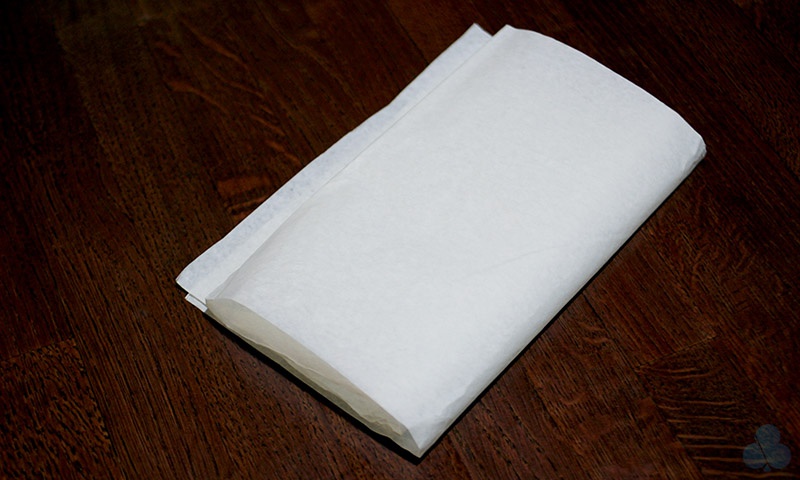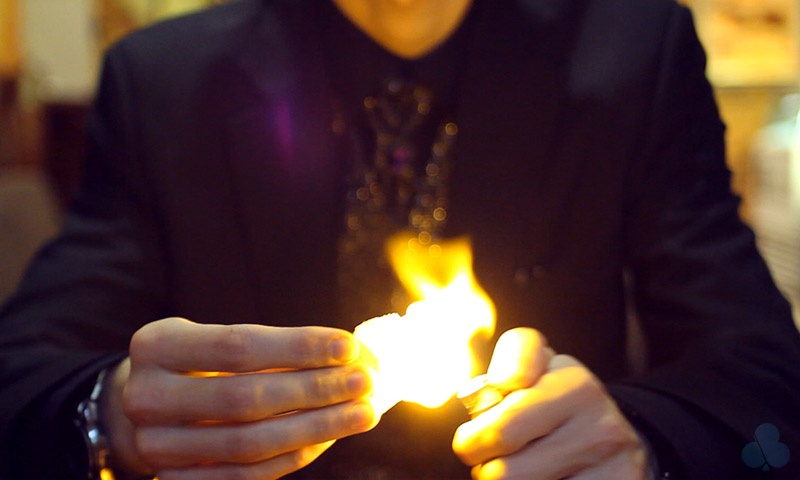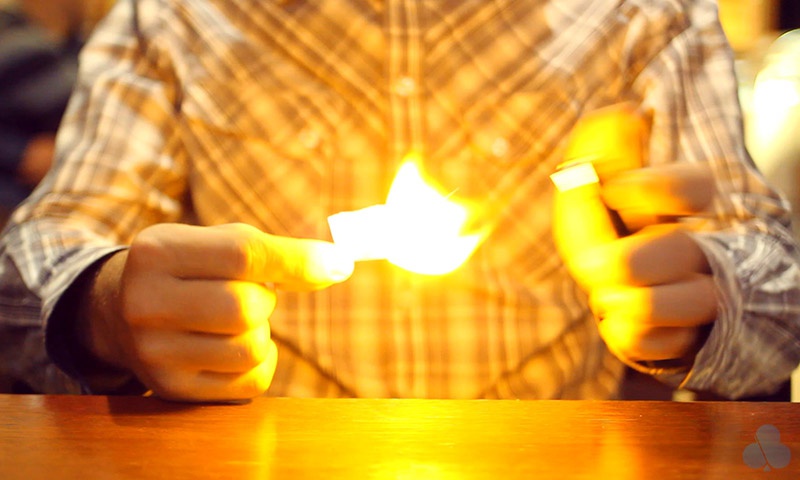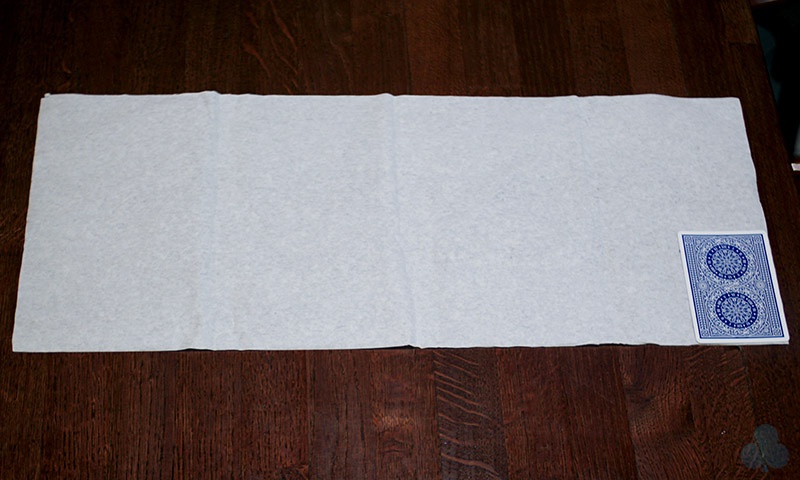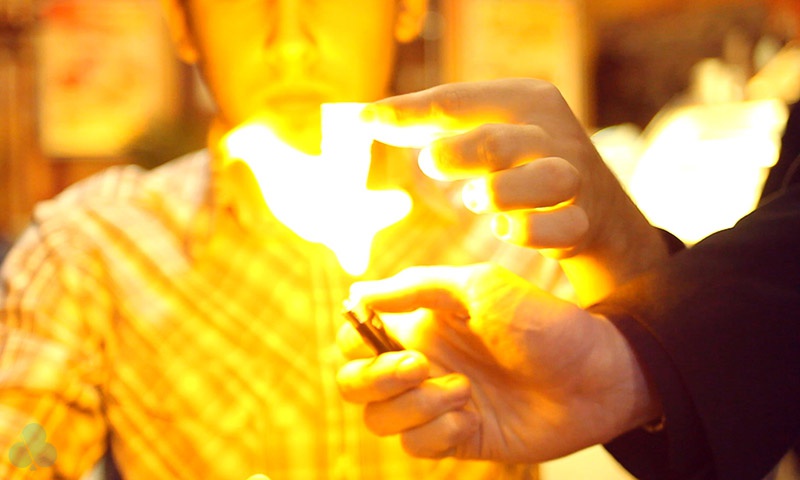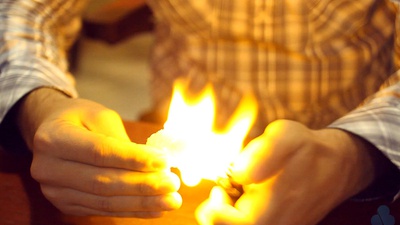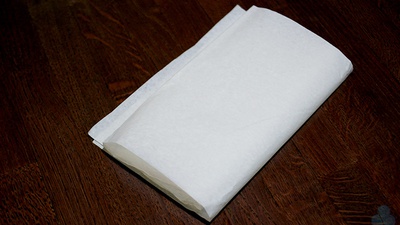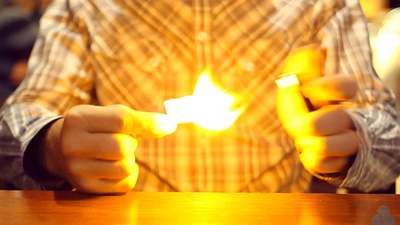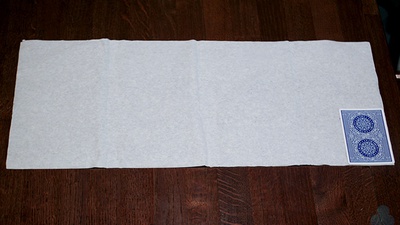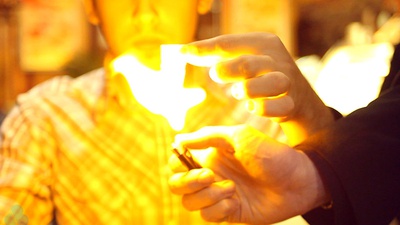 Flash Paper
---
Flash Paper is quite literally the hottest item in our store! The appearance or vanish of nearly any object can be drastically improved with the use of this prop but the bright flash created could well be a trick in itself! The fire is so sudden and exuberant, you can draw your viewer's attention to you whenever you need.
One sheet of our flash paper is 50 cm x 20 cm. For comparison, we have a photo above with one strip next to a playing card. We recommend that you start by burning smaller pieces (roughly 3 cm x 4 cm) and go from there to work out how much paper you need to create a big enough spark for your act.
If you are under the age of 16, we greatly urge that you seek parental guidance before using this prop and that you practice outside. December Boys are not responsible for any injuries caused by the misuse of this prop.
To buy Flash Paper, please select the quantity of sheets and add them to your shopping cart. Then go to your cart, follow the instructions provided and proceed to checkout to place your order. Find out more on how to purchase playing cards and other goods with shipping in Kyiv, Ukraine, Europe and the rest of the world on our website.
| | |
| --- | --- |
| Manufacturer | China |
| Material | Chemically combust paper |
---